CLASSES

New classes are offered each week and are uniquely structured around a monthly theme. Whether you are interested in dropping in for a single class or it is your desire to become an elite Chefs Club Member, each class focuses on true culinary techniques where teachers guide their students through original YCA recipes ~ all created exclusively for Young Chefs Academy by our own certified chefs.
April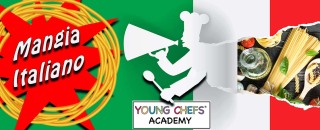 Mangia Italiano:

Mangia Italiano brings to life some of the most ancient culinary traditions of authentic Italian food. Embark on a succulent expedition across Italy from the lush, rolling hills of northern Tuscany all the way to the glistening shores of Sicily…each detour sharing their own distinctive tastes and style.



---
May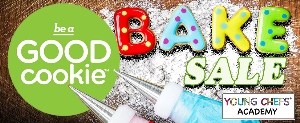 Bake Sale!

We've partnered with Cookies for Kids' Cancer for a bake sale event like no other! Our Young Chefs will be baking their delicious way to being a "Good Cookie" this month and developing a killer bake sale strategy along the way!



---
Become a Young Chefs Academy MEMBER to get even more out of attending our weekly classes. Visit our Membership & MasterChef page for more details.

See our weekly class schedule below to find the right class for your young chef and register today!
NOTE - Be sure to "enable cookies" on your browser. To view a HowTo article on this topic Click Here